Most people want to take a vacation,
but just can't seem to save the money to pay for the vacation all at one time.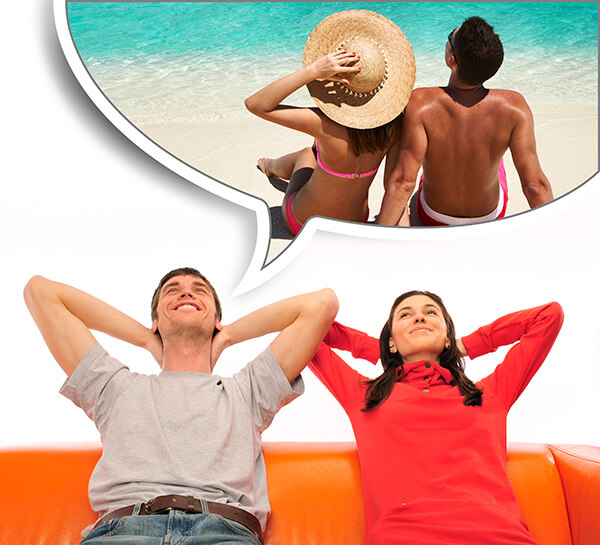 Now you can plan your trip up to 2 years in advance with

Bliss Travel's Lay-Away Plan
For as little as $99 per person, you can reserve your vacation now for the vacation of a lifetime! 

Bliss Travel lets you take advantage of early booking specials, upgrades, and introductory rates by booking in advance!
Pay the minimum deposit due within 24 hours of making your reservation to hold your vacation space, travel dates and lock in the lowest rate.

Pay as little or as much as you like until your lay-away period ends; usually 6 weeks prior to your departure date.
Have a stress free vacation!
Once your vacation is reserved, you may make payments over time, or simply make a final payment at the end of your vacation layaway period. And, of course, no interest or fees. Contact us to begin planning your perfect vacation.